Nicola's Yoga Classes at Marshlands
Nicola's Yoga Classes at Marshlands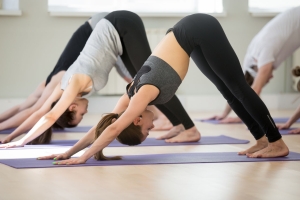 Regular group Yoga classes at Marshlands on Harbour Road in Seaton, starting at 6pm for one hour. Bring your own mat if you have one. Please telephone Nicola Winter on 07528 488486 for more details.
Traditional Hatha Yoga to include meditation, relaxation and Asana.
Phone Number: 07528 488486
Email: nicbarton@gmail.com
About Seaton, Devon
Seaton is the only gateway town to the Jurassic coast where rocks from all three geological periods can be viewed in their natural environment: fossil bearing Jurassic rocks to the east, the vibrant Triassic cliffs just before Seaton harbour and the striking white outcrop of Cretaceous chalk cliffs of Beer.