Esplanade & Seafront
A great place to walk with its flat promenade, plentiful seating, wheelchair friendly access, ice-cream huts and beachside cafes, it provides easy access to the mile long gently sloping beach. Stretching from Axmouth Harbour to the Chine its beautiful views across Lyme Bay to the striking white chalk landmark Beer Head and east to the Undercliff Nature Reserve are impressive. Town centre shops are a short walk away with some great independent retailers.
Seaton Labyrinth & Geological Timeline
Take a stroll up from the seafront to Cliff Field Gardens and discover the Labyrinth. Constructed to celebrate the 1000th anniversary of the town, its 11 circuits and 60 feet diameter reveal 185 million years of evolution. Running alongside the path in Cliff Field Gardens is the town's geological timeline. This was created by Seaton Town Council, in partnership with Devon County Council and Fields in Trust. The timeline tells the story of the earth, beginning with the formation of the planet many millions of years ago, the evolution of life from its earliest stages to the emergence of humans.
South West Coast Path
Cliff Field Gardens leads to one of Britain's longest and most popular national trails – South West Coast Path.
The Tourist Information Centre is a passport stamping point for travellers walking the Jurassic Coast section of the South West Coast Path.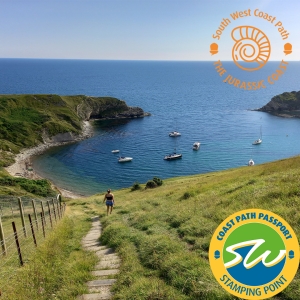 Seaton Wetlands
With 5 hides, almost 4km of level trails and boardwalks through beautiful marshland and meadows alongside the River Axe, Seaton Wetlands is great for exploring and wildlife watching. The new Stop Line Way cycle path is perfect for anyone with limited mobility and off road mobility scooter hire is available.
Seaton Tramway
Seaton Tramway's narrow gauge heritage trams run through 3 miles of unspoilt countryside and two nature reserves between Seaton, Colyford and Colyton. Travelling by tram is a great day out for all the family.
Seaton Gateway
The Gateway is an all-round centre for entertainment and community events. Situated in the heart of the town it offers live music, comedy, drama and the latest in live streaming from the National Theatre, Met Opera, RSC, and the Bolshoi Ballet
Seaton Museum
Whilst visiting Seaton, don't miss a visit to the museum on Fore Street, for information and exhibitions revealing Seaton's rich history.
Seaton Jurassic
The Jurassic centre is currently closed until further notice. (September 2021)