Pebble-Moon Holistic Wellbeing Centre
Pebble-Moon Holistic Wellbeing Centre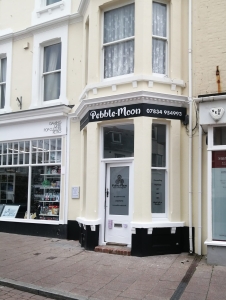 Katherine Bolton offers massage, reflexology, reiki, crystal therapy, counselling (CBT, NLP, EFT), hypnosis and anxiety and stress relief therapies from her premises in Seaton town centre. Gift vouchers are available, GP and cancer charity referrals taken.
Katherine is a Member of the Complimentary Medical Association and Prestige Massage Therapist of The Year winner 2021/22 (Devon)
Phone Number: 07834 954993
Website: https://www.pebble-moon.co.uk/
Address: 12 Marine Place, Seaton, Devon. EX12 2QJ
About Seaton, Devon
Seaton is the only gateway town to the Jurassic coast where rocks from all three geological periods can be viewed in their natural environment: fossil bearing Jurassic rocks to the east, the vibrant Triassic cliffs just before Seaton harbour and the striking white outcrop of Cretaceous chalk cliffs of Beer.