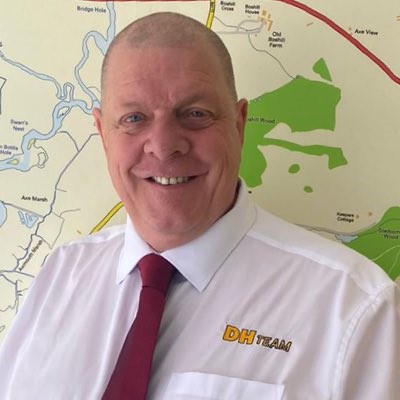 Cllr Del Haggerty
Address: DH Team Ltd, 4 Beer Road, Seaton, Devon. EX12 2BA
Mobile: 07719 565447
Email: cllrdelhaggerty@seaton.gov.uk
Del moved to Seaton because he loves living by the sea and he chose the seaside town of Seaton for it's fabulous selection of independent shops, restaurants, cafes and pubs, and for all the other attractions and events that are regularly hosted by Seaton.
Del is keen to set up initiatives that support the existing businesses and attract new enterprises into our town. After relocating his own business DH TEAM COACH DRIVER HIRE LTD, a business supplying a worldwide recruitment service to the tourism and hospitality industry, Del feels very passionate about creating more business opportunities and to open up doors to new comers.
Del presently chairs the Promote Seaton Group to help bring people and ideas together to form pilot schemes that promote the town as a whole by raising both corporate and public funding to allow projects to succeed.
Due to Del's coach tourism back ground, it is his ambition to help to promote Seaton as an all year round coach tourist destination, something that requires every business and tourist attraction to work together on.
About Seaton, Devon
Seaton is the only gateway town to the Jurassic coast where rocks from all three geological periods can be viewed in their natural environment: fossil bearing Jurassic rocks to the east, the vibrant Triassic cliffs just before Seaton harbour and the striking white outcrop of Cretaceous chalk cliffs of Beer.