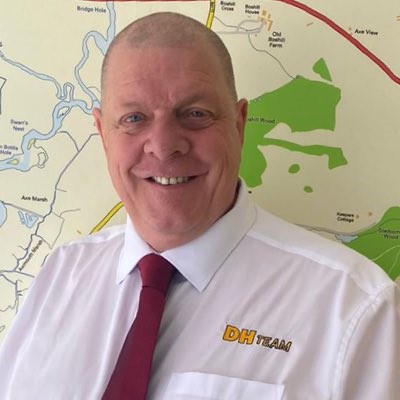 Cllr Del Haggerty
Address: DH Team Ltd, 4 Beer Road, Seaton, Devon. EX12 2BA
Mobile: 07719 565447
Email: cllrdelhaggerty@seaton.gov.uk
Del loves living in Seaton by the sea, chosen for it's breath-taking sea front and views, Seaton Wetlands and Seaton Tramway plus its lovely independent shops, restaurants, cafes and pubs. Del is keen to set up initiatives that support visiting businesses and attract new enterprises into the town.
After relocating his own business, DH Team Ltd (a nationwide business supplying coach driver for national and international events, such as Olympic Games, Commonwealth Games and Qatar World Cup and VIP royal & presidential events) to Seaton he is passionate about opening up doors to new comers to the town and encouraging tourism.
He believes that bringing the tourism and business communities together, will help build a stronger successful community for the future for everyone. It is his goal to make Seaton an all year round coach tourist destination. Del has served as a town councillor since 2019. In May 2023, he was elected as Deputy Mayor & Deputy Chairman of Seaton Council and also elected to East Devon District Council.
About Seaton, Devon
Seaton is the only gateway town to the Jurassic coast where rocks from all three geological periods can be viewed in their natural environment: fossil bearing Jurassic rocks to the east, the vibrant Triassic cliffs just before Seaton harbour and the striking white outcrop of Cretaceous chalk cliffs of Beer.